Kids Interactive Floor Projection System
A revolutionary way for Intercommunication experience
Chariot interactive projection system can be projected on the normal floor, wall or window with any desired effect. It will show attractive effects by
detecting people's actions on the projection screen. We provide professional service, tailored to your effects. We can even supply multiple display
technology to make two or three projection sizes look like one projection image without any light gaps.
---
The Latest Technology For kids Entertainment
Interactive floor system is like having a full playground inside your facility, but it's safer and far easier to maintain. Children can play independently or
with others. There are more than 40 interactive games for kids to play.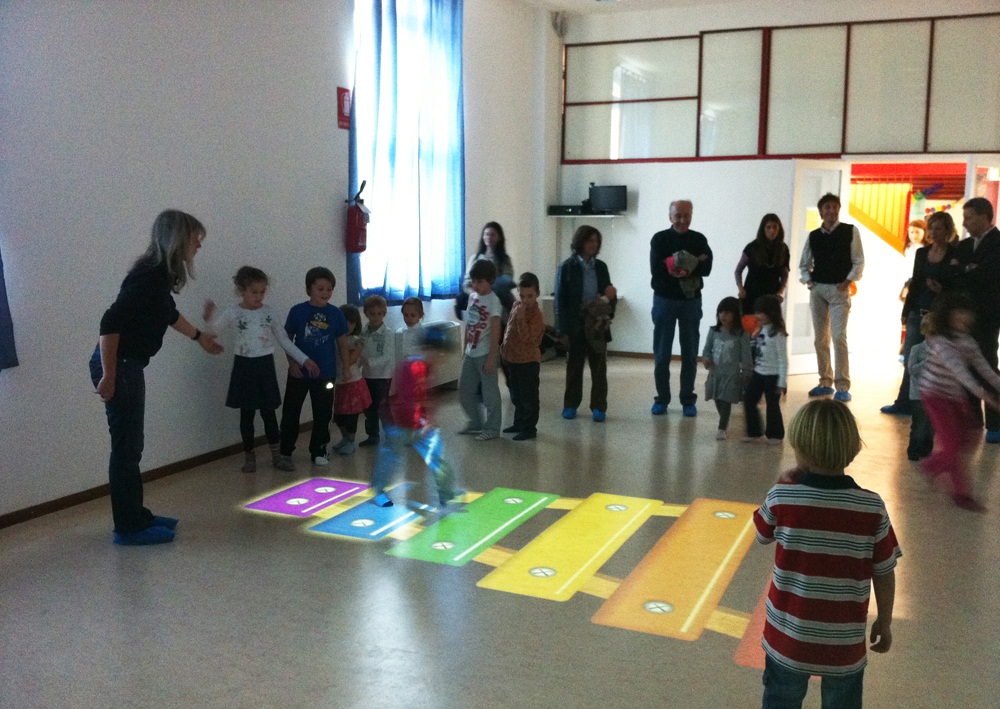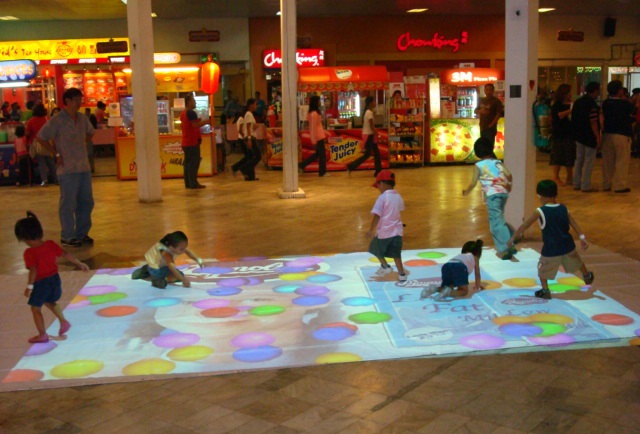 ---
A Unique Customizable Advertising Solution
Chariotech interactive floor system can be used to promote your brand or advertise sponsors. Logos can even be inserted within the games to maximize
brand equity. This useful function provides you with a versatile and practical way to optimize the use of interactive floor for the benefit of your facility.
---
Testimonials from our clients
"The kids like the system and they are fascinated by the pictures and interaction. They will stay and play for hours at a time while the adults are entertained too."
-------------------- Mr. Yolanda
Owner of The play center <Spain>
"Chariotech Interactive floor is the perfect play apparatus for a safe and hygienic environment for kids. As an owner I love it because it requires no maintenance and most importantly the kids are mesmerized by the graphics."
-------------------- KUCHERGANSKA OLGA
Owner of the kids playground <Ukraine>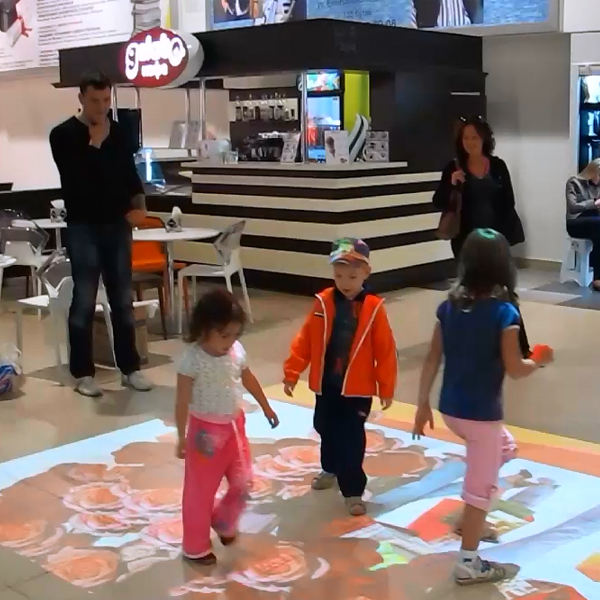 ---
Recommend Games
---
Which version is right for me?
All-in-one version with 60 effects: Basic version with 40 effects:

- Plug in and play - Prepare computer and projector by customer

- Free SDK - Free SDK

- Single/Multi user capabilities - Single/Multi user capabilities